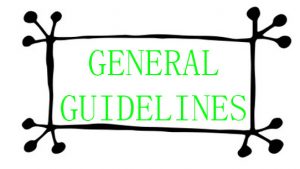 Paths towards the sustainability of cultural heritage
You are kindly invited to submit your contribution to Green Conservation of Cultural Heritage 2022
How to participate
Green Conservation of Cultural Heritage 2022 wants to realise with you a new conference experience based on the interactivity providing you with a brand-new congress.  You will witness 'open forum' activities, engaging in the debates discussions and meet with cultural heritage companies interested to use and to improve green solutions, methods, products, and teams.
First step: Submitted your interest to participate to the conference using the FORM
(Deadline: 15th December 2021)
Second Step: Send your research or contribution
Send us your research summary using a multimedia file (max time 15 minutes). For multimedia file we prefer a video recorded by smartphone or a video lecture recorded using zoom or power point or a slide show with narration. In every case the file could be saved in mp4 format. Also, an audio-only file is said to be a multimedia file, but it is not the best. The aim of your multimedia file is to communicate your research, your products or your green method or system to other professionals and experts in your field. The research you present can be a completed study, a work-in-progress or a part of your overall project (e.g. a literature review).
The multimedia file will be published in YOCOCU YouTube Channel and on the conference Website.
Multimedia Formatting
The video or other multimedia file have to be composed of a title and these sections:
All multimedia files must be 15 minutes or less in length from start to finish. This time includes any time used to show the title or any information associated with the video.
The video must be in MP4 format, please contact info@yococu.com for any submission questions regarding video quality or format.
Is there music in the video? If so, you must provide copyright permission!
How to produce your multimedia file (check on web)
Recording a video lecture of yourself with Zoom and PowerPoint slidedeck
https://www.reed.edu/cis/teaching-with-technology/video-recording-zoom-powerpoint.html
Third Step. Conference participation
The conference will be divided into sessions based on the submitted abstracts. Authors are requested to participate to the sessions through one of the following types of presentation:
– BRAND YOU presentation;
– REGULAR COMMUNICATION
The conference will be based on  BRAND YOU presentations, although attendees who are not familiar with making video, they will be able to contribute through a REGULAR COMMUNICATION. Everyone will participate to a talk about the session topic conducted by the chair of sessions, and you will answer to the questions of participants. The chairman will engender an open, educated, and unbiased debate about the session topic with the help of the public. The more voted contribution will be participated to the fourth step.-
BRAND YOU presentation
During the conference you will have 5/7 minutes to present yourself and to encourage people to watch and to vote your multimedia file respect to other contributions. The aim is not present again your research, activity, or method (you must realize it using the multimedia file) but encourage people to give you more views in the YouTube Count.
REGULAR COMMUNICATION
Oral presentations have max 10 minutes slot. This equates to prepare a PowerPoint roughly 10 slides excluding your title and acknowledgement slides. 
We will give you a warning at 9 minutes, so you have a minute to wrap up. We will be very strict about timing and will stop you when your 10 minutes time is up even if you have not finished.
It is strongly recommended that all presentations be in Microsoft PowerPoint (PPT), windows-based environment or salved in PDF. Presenters wishing to use any operating system other than the above-mentioned must salve the file in PDF.
We recommend sending your presentation in advance via e-mail to info[at]yococu.com.
Remember to:
you have embedded any multimedia objects (e.g., movies) in the slides
use any theme, although we recommend dark text on a light background
provide your name, authors, and affiliations on the first slide.
Fourth step
The contributions with more views will be examinate by a council consisting by private and public institutions and by companies to define the methods, practice or products that can immediately operate in the cultural heritage sector. The aim is to define the best green innovations or applications that it will win the green award (500 euros) sponsored by Methods and Protocols  (MPs), MDPI Journal.