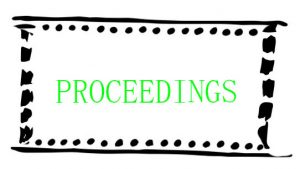 Proceedings of the Green Conservation of Cultural Heritage 2023 offer applications-oriented coverage that goes beyond the traditional boundaries. For the V edition of the conference, we decided to provide attendees and readers with a broader technical perspective for green professional growth, enrichment, and development applied to the cultural heritage.
The special issues are being defined. You will be able to submit your paper direclty on the Jornuals' website.
All accepted abstracts will be considered for publication in the conference proceedings journals. The participation in the conference does not guarantee subsequent acceptance by the Journal. The final decision lies with the journals' Editor-in-Chief.
Any copyright transfer will be necessary for full papers.